Thanksgiving: A Special time of Gratitude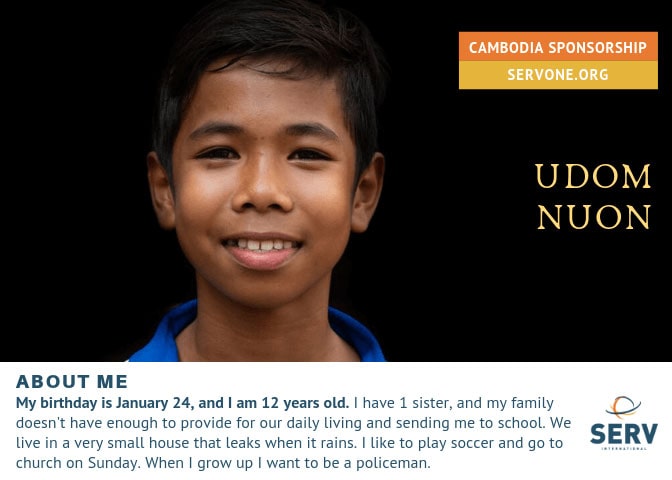 In the midst of our hectic lives, Thanksgiving is a perfect time to reflect on our many blessings that have come to us personally and to our families. In our country of abundance, it is hard to imagine our children not having enough to eat, or not being able to go to school.
At Jo-Co Pools, we have chosen to partner with Serv International to provide food and a quality education to several children in Cambodia. Every purchase you make at Jo-Co Pools allows us to sponsor children like Udom and Dina. So in behalf of Udom and Dina, we say thank you for supporting us at Jo-Co Pools so we can continue to change the world, one child at a time.